Sports - Football - Premier League - Week 1
The first week of Premier League action saw: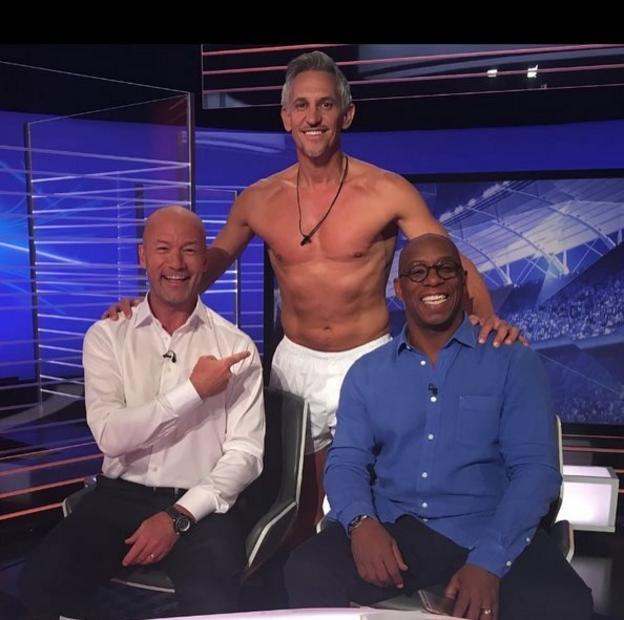 255 Shots - most by Saints = 24
28 Goals - most by Liverpool = 4
256 Fouls - most by Boro = 18
41 Bookings - most by Stoke = 5
1 Red Card - Watson for Watford
4 Penalties - 3 scored, 1 missed
Jürgen Klopp going mental and dropping his glasses (again)!
Gary Lineker in his underpants/shorts on MOTD!
Gary Neville back on Sky Sports with Jamie Carragher on his case, any chance, every chance, lol!
(And I saw this on Twitter the other day, omg!!! =>
What a prank!!!
<= Unbelievable!!!)
What a game!
Arsenal 3-4 Liverpool! Disappointing first half, surprising second half.
Here is my full report
... A lot of eyes and boos are on
Ars
è
ne Wenger
, again, in his 21st season at Arsenal, last year of his contract, more and more fans cannot wait to see the back of him. But there are still plenty who back him, too. It will be interesting to see how his final season (of his current contract) at the London club unfolds and turns out.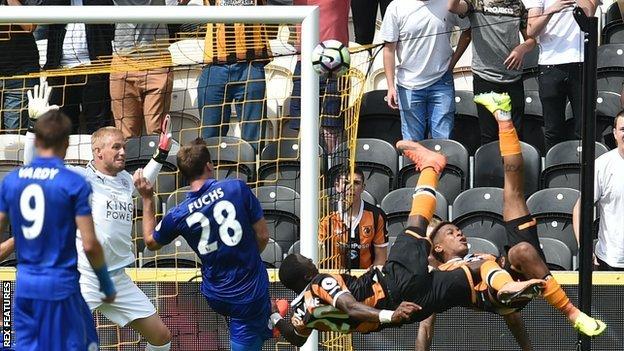 What a team!
No one really jumped out and shone, all teams lacked and leaked somehow, somewhat, apart from Hull City, beating the champions, what a start for them in the top flight! Leicester just confirmed the doubts surrounding them repeating anything anywhere near last season's unique historical glory, but I would not read too much into it. It's only the first of many games (38 to be exact). Wait and see...
What a goal!
Adama Diomande
's spectacular overhead kick for Hull City! And
Philippe Coutinho
's free kick equaliser, sweet and crucial when his side looked like non-existent just before the break at Arsenal.
What a man!
I love
Jürgen Klopp
and his antiques on the touchline! It's not just me as a Liverpool fan, right?! He's just hilarious! Although Chelsea manager
Antonio Conte
is competing very well for the
Crazy Man On The Touchline
title as well! Makes a certain Portuguese manager seem less special me thinks...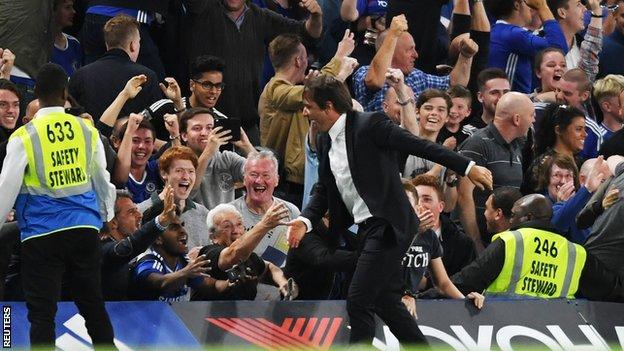 What the hell?!
Diego Costa
was a very lucky man to remain on the pitch for the full time and be able to grab a late winner for the Blues. The 27-year-old had already been booked for remonstrating with the referee when he caught West Ham keeper
Adrián
very late. And the diving antiques in general annoyed me again, especially by Chelsea! They're on camera for goodness sake! And I like the new rule to get booked for contesting against the ref, but then please enforce it, too! The players still got away with too much, I feel!
My predictions - Actual results
Hull City 0:1 Leicester City -
2:1
Burnley 0:1 Swansea -
0:1
Crystal Palace 1:2 West Brom -
0:1
Everton 1:2 Tottenham -
1:1
Middlesbrough 1:1 Stoke City -
1:1
Southampton 2:0 Watford -
1:1
Man City 3:1 Sunderland -
2:1
Bournemouth 2:2 Man United -
1:3