Sports - Football - Premier League - Week 3
The third week of the Premier League saw:
270 Shots - most by Man United = 29
22 Goals - most by Arsenal & Chelsea = 3 each
227 Fouls - most by Watford = 18
46 Bookings - most by Watford = 6
0 Reds Cards
6 Penalties - 3 scored, 3 missed
ByTheMinute coverage at its best, even when the match has not got much to write about
...
And the ByTheMinute team are also keeping track of all the transfer gossip and news, deadline day tomorrow!
First international break with Big Sam, here is who the new England boss picked and what he had to say
.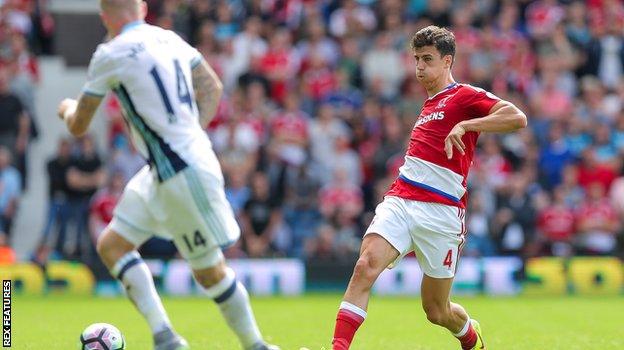 What a game!
The goalless game between West Brom and Middlesbrough did not have much to watch, report or cheer about. I feel with the fans, who should receive a refund for the ordeal. The fans reacted accordingly, calling for
Tony Pulis
' head. The pressure is already on, just three games into the season, after the side have only recorded one win in the last 13 games and averaging less than a goal a game since Pulis took over in January 2015. Dire.
What a team!
Manchester City, Chelsea and Manchester United form a quite familiar top three, the only sides left with a 100% winning record in the Premier League after three games. Is this how the season will finish, I hear and read many ask. Wait out! Three new managers, 35 games to go... I think it is very premature to crown the champions already!
What a man(ager)!
As mentioned above, the top three unbeaten teams, their three new managers, none other than
Pep Guardiola
,
José Mourinho
and
Antonio Conte
, are untouchable and you cannot get away from them. It seems like none of them can do anything wrong at the moment and could not have asked for a better start to the season. Or could they? Guardiola has been the most honest and realistic, seeing and pointing out where his side is lacking and needs improving... Early days!
What a goal!
Star striker
Jamie Vardy
finally kicked off his season for defending champions Leicester (in case you needed reminding who the actual champions are at the moment after all the hu ha and bla bla about the current top three). And it was a fine finish off
Danny Drinkwater
's pass, a delicious goal we were used to be fed on a regular basis last season. And surprise surprise, long lost
Raheem Sterling
also shone with two goals for City. Reborn? Or just an exception? We will see.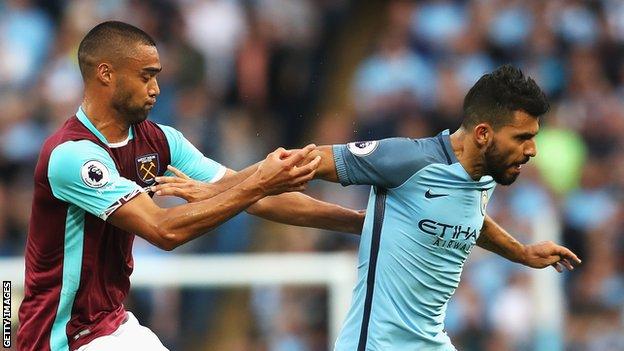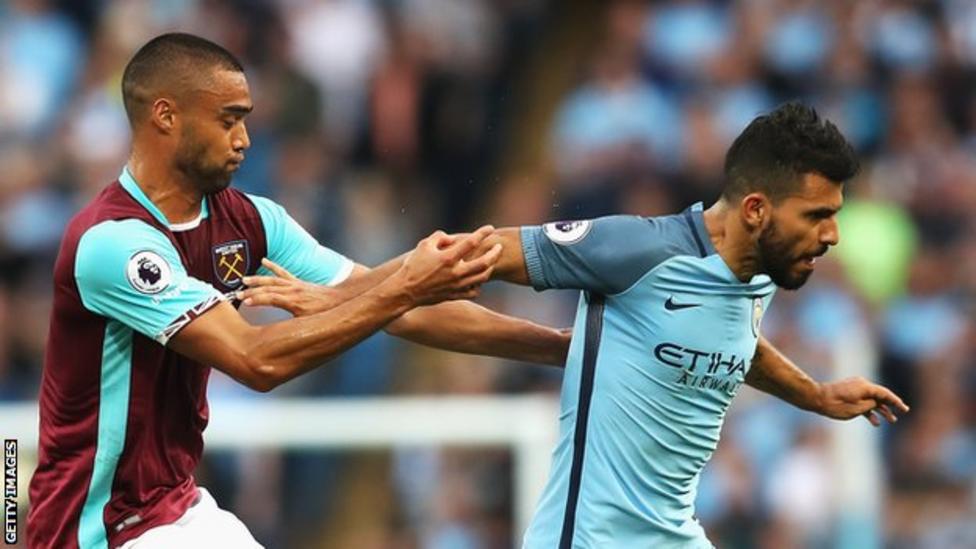 What the hell?!
Again, the referees are under fire. This time they missed
Sergio Agüero
's blatant elbow into West Ham defender
Winston Reid
's throat. I hope and think a ban will take him out of the Manc derby on the 10th September. On the other hand,
Arthur Masuaku
got away with a late tackle on
John Stones
when he was already cautioned, so could and should have been sent off, too. So, both sides got away with it, hence you could say justice was evened out. But I wish the referees could use replays, as it is ridiculous to see what players get cautioned for in contrast to what they then get away with! I've ranted enough about that plenty of times, so, to quote a Hammer friend of mine...
"Do referees have a Premier League directive in not sending off the top team's best players? Two weeks ago it was Costa and a blatant hack on Adrian, today its Aguero and a clear elbow in the throat of Reid...if the officials are not seeing these incidents then they are not doing their job, and if the officials are seeing these and taking no action, then they are not just incompetent, but corrupt...no complaints about the result, got beaten by the superior team (just), but something's rotten in the state of Denmark, and its called the FA..."
My predictions - Actual results
Tottenham 2:1 Liverpool -
1:1
- click here for
my match report
and here for
my bythemin coverage
Chelsea 2:1 Burnley -
3:0
Crystal Palace 0:0 Bournemouth -
1:1
Everton 1:0 Stoke -
1:0
Leicester 2:1 Swansea -
2:1
Southampton 4:1 Sunderland -
1:1
Watford 1:2 Arsenal -
1:3
Hull City 2:3 Man United -
0:1
West Brom 1:1 Middlesbrough -
0:0
Man City 2:2 West Ham -
3:1
Click here for last week's
Premier League Picks
Pictures taken from Bing search, BBC match reports & another Bing search