Sports - Football - Premier League - Picks of the Weekend
WOW!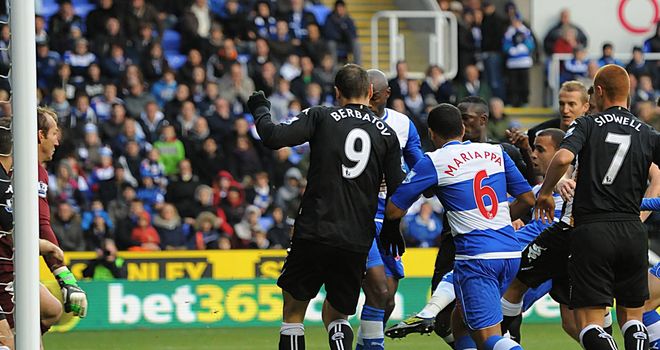 Papiss Cisse
's injury-time winner for Newcastle against West Brom was a lucky deflection he did not know much about. Arsenal and none other than Manchester United were also on the late winners list, in an all-too controversial manner! Liverpool should have been added to that list, but were denied so. More to that below... One thing this weekend confirmed once again and I always preach: never change the channel or leave the ground early!!!
This weekend the last 15 minutes were the most decisive with nine goals falling alone in the final moments. The Madejski Stadium saw four goals in the last 14 minutes alone! Dimitar Berbatov thought he grabbed the points for Fulham when his expert finish made it 3-2 two minutes from time. But Reading substitute Hal Robson-Kanu had a different idea and bundled home the equaliser at the death to make sure the home side grabbed a point.
OMG!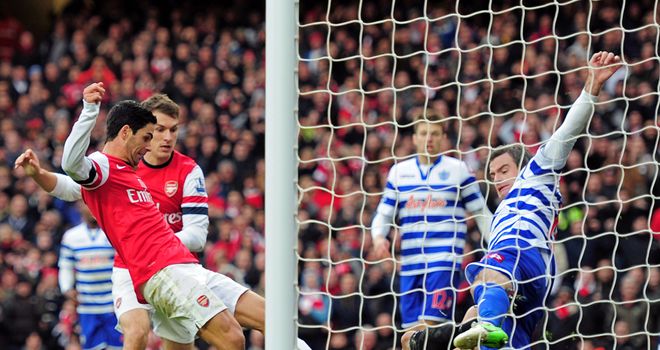 The refereeing was absolutely horrendous this weekend! Arsenal's winning goal against QPR was offside! The assistant referee was looking right across the line and should have been able to see that
Mikel Arteta
was offside when
Aaron Ramsey
played the ball forward. Exactly the same happened at Stamford Bridge. The assistant should have seen that Manchester United's
Javier Hernandez
was in an offside position before he scored the winner. And
Luis Suarez
's disallowed last-minute goal which would have won his side the Merseyside derby game was also a poor decision by the officials as the Uruguayan was not standing in an offside position before he went for the ball. OK, referees are only human. However, like players are dropped when they are poor in form and teams lose points and drop down the table, I feel so should the referees! They get payed to make their decisions and they should get it more right than wrong otherwise like in any other job they should change their profession when they are just not good enough!
TOP!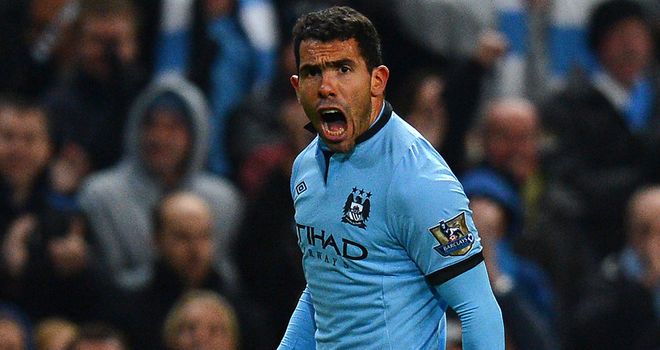 Manchester City had to dig deep to beat Swansea after their midweek defeat against Ajax in the Champions League. A lot of people were making a lot of assumptions about City, that things weren't right in the camp, Roberto Mancini was not happy and players were not playing the system. But they proved the doubters wrong and kept their unbeaten record in the Premier League. As champions, you have to prove yourself week in and week out, and especially coming back after hitting a low. Three points in the bag, that is all that matters in the end!
FLOP!

Stoke and Sunderland produced a goalless draw whilst 10-man Aston Villa and Norwich separated with a goal and point each. Both games saw plenty of shouts and whistles, but I'm picking on both for the sides' poor performances and shambolic displays. Joe Bennett's sending off left Villa in complete turmoil, but the other sides don't have any such excuse, looking incredibly poor at times. None of the sides deserved to win, hence the results speak for themselves. But if they want to stay in the top league they will need to improve on every level from discipline and organisation to formation and coordination to drive and determination.
HERO!

Suarez's goal celebration was absolutely brilliant. Week in and week out we see, hear and read about clashes, confrontations and scandals. So, to be able to add some humour and mind games to the sport without leading to fights is nice and fun! After Everton manager David Moyes had highlighted the Uruguayans antiques and the fact he was diver, the striker showed guts and glory when he went and did a dive right in front of the Toffee's boss after scoring the opener. I think everyone was worried for a second about the reactions, but Moyes was able to see the funny side of it and Suarez did not milk it out too much and go over the top. It was a fun gesture and nice to see. Shame he was denied the late winner, but hey, always look on the bright side, ey?
ZERO!
Stephane Mbia's late sending off wrecked his side's strong resilience and performance and denied them a deserved point. Arsenal's win was everything else but convincing but gave Arsene Wenger a breather after a week which brought back-to-back defeats. Arteta's controversial late winner keeps QPR still looking for their first win at the bottom of the table. There was nothing controversial about the red card after Mbia's rash kick out at Thomas Vermaelen, but what followed and the result after the incident, saw all the hard work undone and will have left a sour taste for Mark Hughes and his men.
*All images taken from the Sky Sports website's match reports apart from the last one, Mark Hughes' picture taken from the BBC website's post-match interview report.
My Predictions => Actual Results
Aston Villa 2-0 Norwich => 1-1
Arsenal 4-1 QPR => 1-0
Reading 1-1 Fulham => 3-3
Stoke 1-1 Sunderland => 0-0
Wigan 1-1 West Ham => 2-1
Man City 3-0 Swansea => 1-0
Everton 0-2 Liverpool => 2-2
Newcastle 1-1 West Brom => 2-1
Southampton 1-3 Tottenham => 1-2
Chelsea 2-3 Man United => 2-3